Creative industries of the Dutch Golden Age
Painting, printmaking, book production and other creative industries of the Dutch Golden Age are of continuous interest to Dutch and foreign scholars from various disciplines. Various research groups, institutions and individual researchers develop data repositories and analytical tools to study the Dutch Golden Age. Unfortunately, this often results in fragmentation and short-term solutions. The Golden Agents project (2017-2021), financed by the Large Investments program of the Netherlands Organization of Scientific Research (NWO), is developing a sustainable research infrastructure to study relations and interactions between producers and consumers of creative goods across the long Golden Age of the Dutch Republic (ca. 1580 – ca. 1750). The project will bring together distributed, heterogeneous resources (both existing and new) on creative industries in the Dutch Golden Age as Linked Open Data.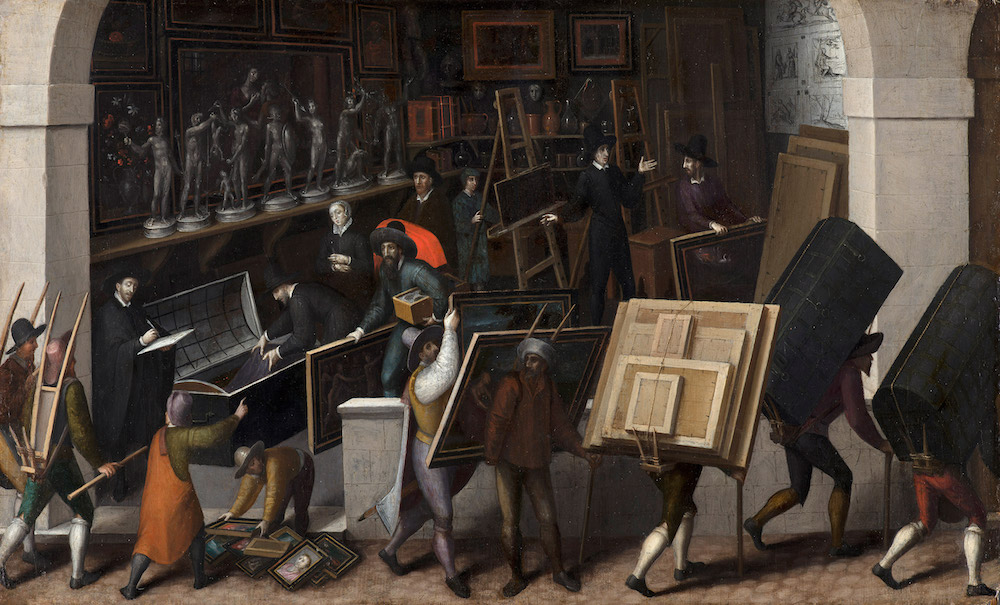 Consumption remains an under-investigated topic with regard to the creative industries in the Dutch Golden Age. The digitization of the enormously rich collection of the notarial acts in the Amsterdam City Archives, and more specifically the probate inventories contained within these records, will provide detailed and socially diverse data on the possessions of cultural goods by the inhabitants of what was probably the most important city of the 17th century. Of this rich collection the Golden Agents infrastructure will make 2 million indexed scans available.
Research infrastructure
The Golden Agents research infrastructure enables interaction between various heterogeneous databases by using a combination of semantic web solutions and multi-agent technology that will be supported by ontologies developed together with domain experts.The infrastructure is complementary to, and interoperable with the largest Dutch digital humanities infrastructure CLARIAH. Domain specific ontologies and standards will enrich the generic ontologies and SKOS standards of the CLARIAH infrastructure. Existing data mining techniques, topic modeling methods and network analysis tools of the CLARIAH platform will be offered to researchers to analyze, annotate and visualize metadata and textual/visual sources. Large datasets of images and text can be explored for a much deeper understanding of consumers' responses to developments in styles, genres and fashions in the Dutch Republic.
The consortium of the Golden Agents project consists of institutes of the Royal Netherlands Academy of Arts and Sciences (Huygens Institute for the History of the Netherlands and the Meertens Institute), University of Amsterdam, Utrecht University, VU University of Amsterdam, Rijksmuseum, KB National Library of the Netherlands, City Archives of Amsterdam, RKD Netherlands Institute for Art History and Lab1100.